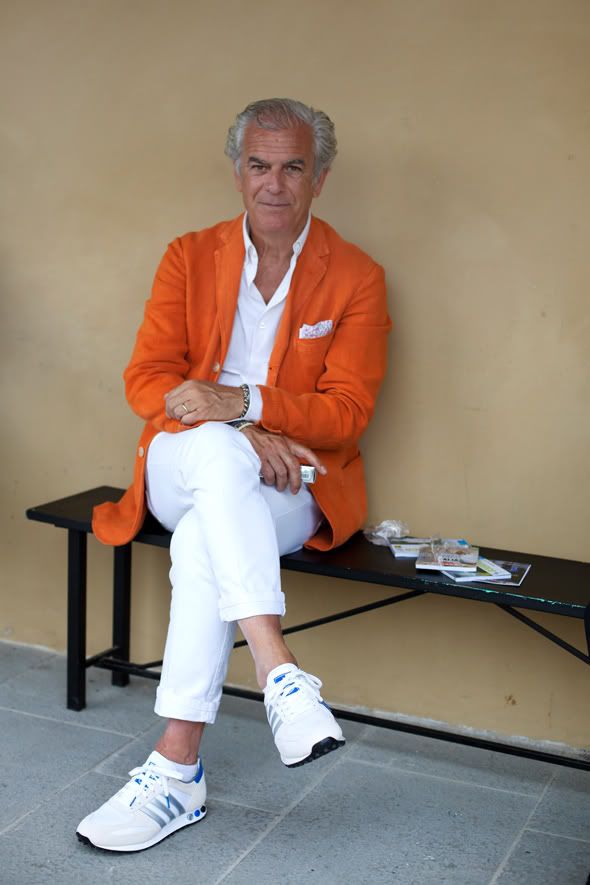 "I would like back the shoes I was wearing before, please"
Was everyone else in on
this
but me? The fact that one could dress up as they cared to and still be considered cool, polo shirts and all?
The Sartorialist
, a collection of street photographs and aphorisms by Scott Schuman, creator of
The Sartorialist
blog, and style guide extraordinaire, is both great fun to say and half-take seriously. Are khaki's in? How about depression? Will not tying one's shoes help bring about change in the world? As Schuman writes, "I am totally open to creating my own version of who I think this person is." Sounds like fun to me!
Buy
the book that lets you people watch no matter where you are or how
they're
dressed.